The  differences between the 2017 FIAT 124 Spider and the Mazda Miata MX-5 may seem trivial to some. But those people probably see vehicles as mere transportation, not as a means for adventure.
First of all, the FIAT features a different and more powerful-and therefore better-powertrain than the Mazda. The Miata features a naturally-aspirated engine. Instead, the FIAT goes for a turbocharged four-cylinder. The result is more horsepower and significantly more torque. And more torque means a wider powerband and less shifting.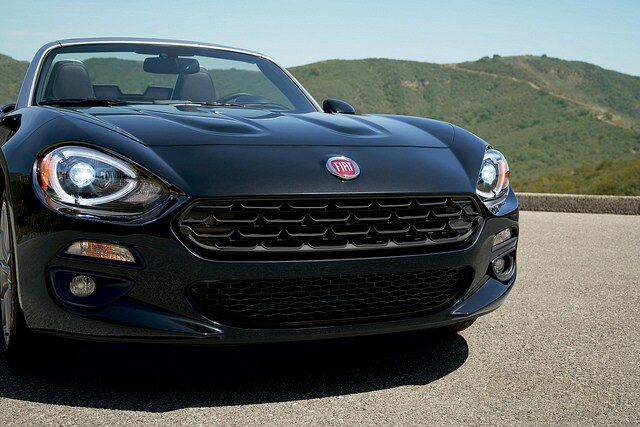 The FIAT is longer than the Miata. Those extra five inches might not seem like much but it makes for a little more trunk space and gives the profile a more classic, pleasing look.
The FIAT also offers the distinct advantage of the Abarth trim. This takes the level of awesome from manageable to just plain crazy. The Abarth version features quad-tip exhaust, Bilstein dampers and Brembo brakes. It also features a mechanical, limited-slip differential. There's a Sport button, too, which brings out every ounce of power.
True, the 2017 FIAT 124 Spider and the Mazda Miata MX-5 are close cousins. Yet in every key area, the Spider comes out on top. 
Need more reasons why the 2017 FIAT 124 Spider is such a great choice? Stop by our showroom today and schedule a test drive!