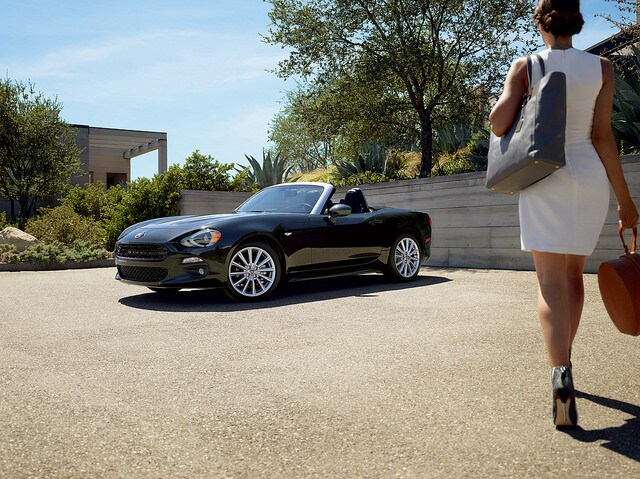 The 2017 FIAT 124 Spider has been available for the last couple of months, and first drive reviews have been popping up on the internet. The sister car to the Mazda Miata, the Spider can't escape comparisons, but it's holding up well; Car and Driver's report even preferred the Spider's more "mature" handling to the Miata.
Jokingly called the "FIATA" before its release, the 2017 FIAT 124 Spider quickly proved to skeptics that it's set apart from the Miata. Built on the same wheelbase, the Spider is a bit longer and heavier than the Miata, giving it extra trunk space and legroom.
In terms of performance, the Spider is equipped with a 1.4-liter turbocharged 4-cylinder, and its 6-speed manual transmission is responsive and precise for the most fun drive you can get. The automatic, according to Car and Driver, also does its job well.
The Spider was also noted for its ultra quiet cabin, which is a change from the noisier Miata. In general, C/D says, the Spider is calmer, with reduced body roll, more gradual turn-in, and a straighter drive without drifting.
The Spider's available Mazda Connect technology sets off the simple, elegant interior, with its uncomplicated knobs and available leather seating. Starting at just $25,990, the Spider offers affordability, sophistication, and a sporty drive that sets itself apart from the more excitable Miata.