If you want a uniquely styled, compact hatchback great for city driving and highway driving alike, you're probably considering a FIAT or a Mini Cooper. Both have their own distinct style plus that classy European feel. But when it comes down to the details, which is the best option?
The 2016 FIAT 500X is the slightly larger version of this iconic car. Even with four doors and a spacious interior, the FIAT 500X still maintains that classic FIAT style. As you might assume with hatchbacks such as these, both the FIAT 500X and the Mini Cooper get great fuel economy, though the FIAT 500X is slightly better.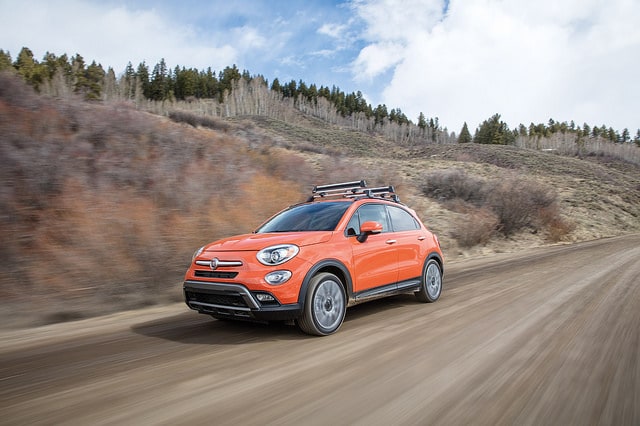 That's not the only area where the FIAT 500X comes out ahead against the Mini Cooper. The FIAT 500X also offers slightly more legroom, more cargo space and greater fuel tank capacity. The interior is filled with cool tech features like a color touch screen, voice commands and an available BeatsAudio premium sound system.
The Mini Cooper has its own list of impressive technology. However, the price difference between the 2016 FIAT 500X and the Mini Cooper is significant enough that even with its selection of advanced features, the Mini Cooper may give you less bang for your buck. In the end, the 2016 FIAT 500X gives you the most value for your money.