FIATs are undeniably charming cars. They bring Italian style and often a bright pop of color to any parking lot. But which FIAT 500 model should you choose? The 2016 FIAT 500 Easy and the 2016 FIAT 500 Pop are the most affordable options, though all FIAT 500s are priced reasonably. The differences between the Pop and the Easy are subtle, but worth noting when you're making your decision.
Both the Pop and the Easy have a 1.4 MultiAir 16-valve 4-cylinder engine plus a five speed manual transmission. Together, this creates superb gas mileage at 31 mpg city and 40 mpg highway. The Pop and Easy both come in 15 unique and stylish colors. Daytime running lamps add an additional eye-catching exterior feature.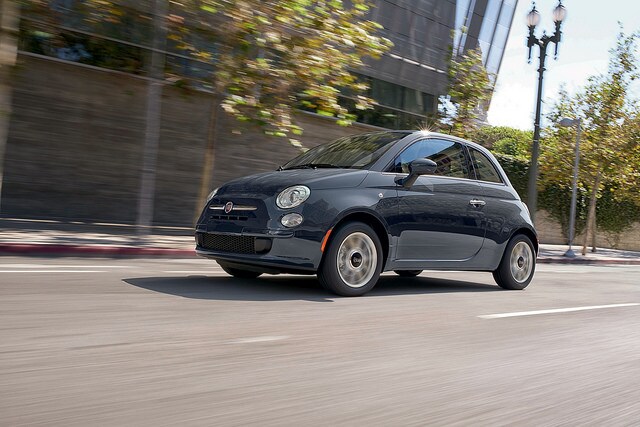 On the inside, both the 2016 FIAT 500 Pop and the FIAT 500 Easy are roomy and include comfortable bucket seats. The Easy adds an extra elegant touch with optional ivory seats for a stunning look inside and out. As the slightly more extravagant option of the two, the FIAT 500 Easy also includes extra features like a 7 inch customizable Driver Information Digital Cluster Display in place of a traditional instrument panel.
However, the FIAT 500 Pop is not without its own cool features: 15-inch x 6-inch steel wheels are unique to this model. Plus, the Pop comes with a six speaker sound system so that you can enjoy the tunes loud and clear no matter where you sit.