We at Corwin Alfa Romeo and Fiat are proud to offer vehicles from Fiat, an industry-leader in style and technology. The history of Fiat is long and varied, with ups and downs that truly exemplify the resilience of this classic brand.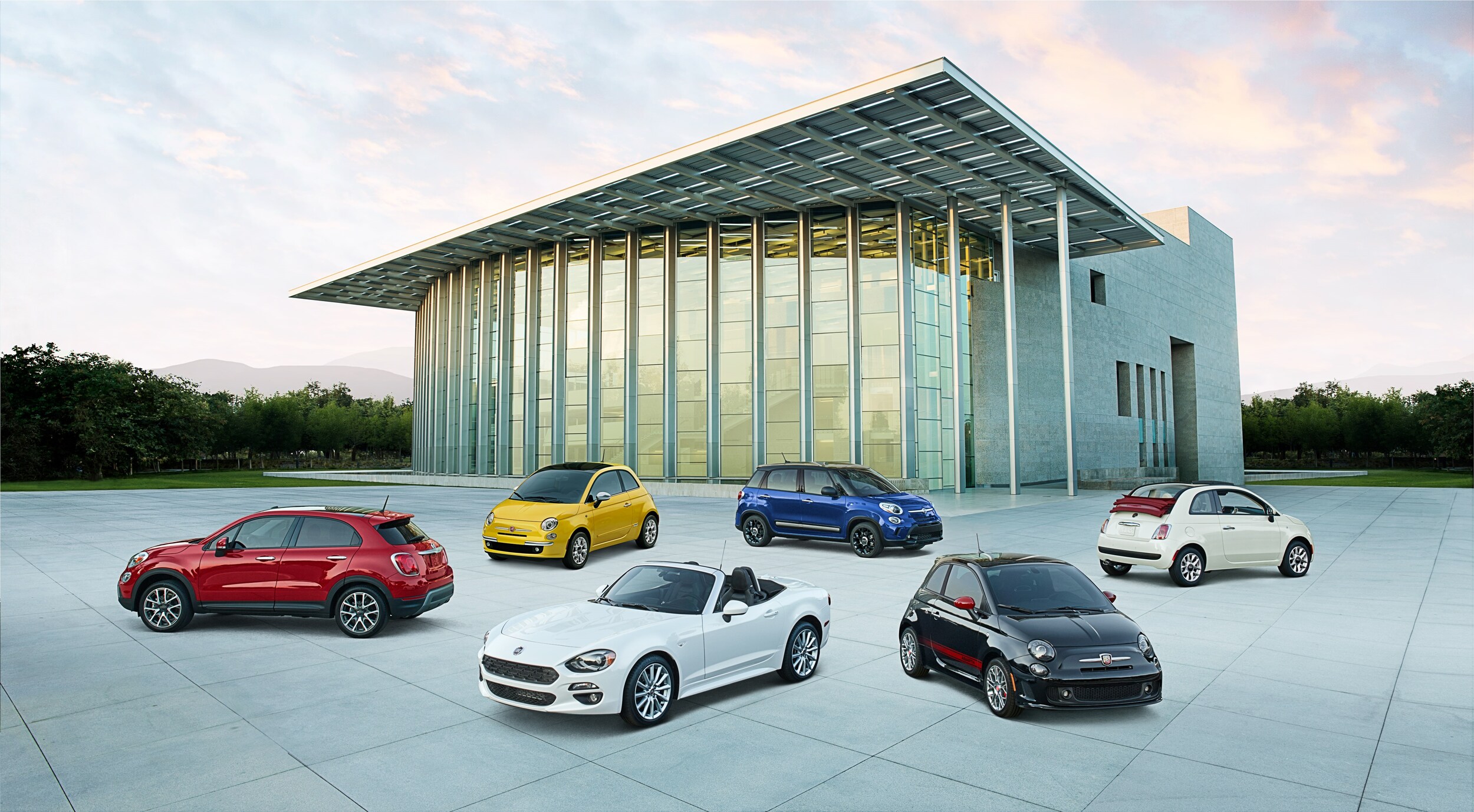 Here is just a brief summary of Fiat's lengthy and rich history:
1899:

Fabbrica Italiana Automobili Torino

, aka FIAT, was first founded - the beginning of an era.

1900:

The first Fiat plant opened with just a small staff of 35 members, making 24 cars.

1900s:

Fiat continues to grow, expanding in name recognition and popularity.

1969:

Fiat buys both Lancia and half of Ferrari as business begins to soar.

1970s:

Oil prices upset the automobile industry, but Fiat remains strong in the face of adversity.

1986:

Fiat buys Alfa Romeo and officially becomes the largest automaker in all of Europe.

Early 2000s:

Economic downturn strikes again, causing various turnovers within Fiat's executive branch.

2007:

Fiat triumphs again, turning large profits at the end of 2006.

2000s:

For multiple years in a row, Fiat is championed as one of the lowest emission-producing automakers in the industry.

2014:

Fiat combines with Chrysler, forming Fiat Chrysler Automobiles.

Today: As part of Fiat Chrysler Automobiles, Fiat continues to produce some of the most innovative and stylish vehicles on the market, year after year.
As recently as last year, Fiat was winning TopQuality Awards for various models in its lineup, and we think it's safe to say that their winning streak isn't about to slow down any time soon.
Want to learn more about Fiat or check out a Fiat model in person? Here at Corwin Alfa Romeo and Fiat, we would be happy to show you our enormous stock of vehicles and even set you up on a test drive. Stop by and visit us anytime, at Corwin Alfa Romeo and Fiat!